From states yesterday:

Invasives - if I recall correctly, it had fewer points possible than teams attending the tournament (assuming each question was one point, since I can't recall any multiple-part questions). They also completely reused the outdoor portion from last year's test; the question numbering on the station sheets didn't even match up with this year's answer sheet.

Rocks and Minerals - I think this one might have had as many points possible as there were attending teams, but I doubt it was much more than that. Each station only had a few questions, but they were three minutes long. I liked this one station where we had to rank three specimens by hardness and identify them. In the directions for the station, it said something along the lines of "Identifying these minerals might be difficult in the time allotted [3 minutes], so be sure to rank the hardness first." (And don't get me wrong, these weren't any sort of unusual or ambiguous specimens by any means.)

Anatomy & Physiology - there were several questions that got repeated between two stations. For some reason, they gave two minutes for the station you started at (wherever that may be), but only a minute and thirty seconds for the rest.
I remember Rocks and Minerals that year! Also there was some error of communication for where the room number was so my partner and I got there late. It's sad because I haven't been to states since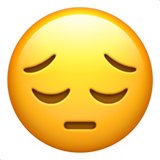 Also this brought me back to 2015 when everyone freaked out because a 4. something earthquake happened early in the day so every proctor brought it up.