Cheese_Muffin_Man wrote:

fishman100 wrote:

Littleboy wrote:no it was 4630 ten cms less

At this point I have no idea; all I know it was greater than 450 CM :S

Fishman100, not to be stalker-like, but what state are you from? How long were the other ramps that you saw?
STALKER! BACK OFF NAO!!!
Lol jk, I'm from VA.
There were only 2 other teams in my session; 1 got 2nd tier and the other team got 6th. IDK what the 5th-place team's score was, sorry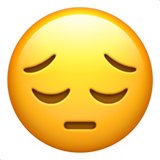 I have no idea what the 2nd place team's score was, though :\