Alright, I'll bite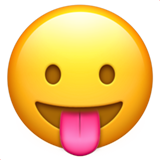 Bridge
Create 2 huge posts out of cups. Roll a wad of paper and place rubber bands around it and attach it to the posts. This acts as a counterweight. Then, take the remaining paper and stuff it under the front of each post so it's angled upwards. Take a long piece of string and attach it to the 2 tips of the bridge. Now, use a cup and snip 4 short pieces of string and attach them at equal intervals around the plate. Loop the top so you can easily slide it on/off the center of the bridge. Then, place your cup/ball on. The longest we've had was 17 meters.
Tower
Make the longest chain of cups stacked together you can make. Take 4 cups and fill it with all the balls except for the one you have to place on top. Tape pieces of string to the middle and top of the tower to act like support beams and connect it to each end of the cup. It should be balanced. Now make a tube of paper and tape a popsicle stick to the end. Lightly attach tape and make it like a handle to the cup, then use your "paper arm" to place the cup on top. We got a 5 meter tower at our highest.
Cantilever
Honestly, we didn't really practice for that one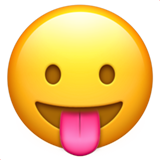 So no suggestions to be had here.
Ramp
Oh, my favorite
Take your cups and arrange them in 2 towers, one 3x the height of the other. Make 2 heights for each tower, so you have 2 short towers and 2 tall towers. Connect them. Now take 2 extremely thin pieces of tape and run each length to each side of the towers. Using your paper, connect them horizontally to the tape, slightly overlapping them. Use the weighted paper thing like I explained in Bridge to weigh down the towers. As you roll the (golf balls) down, they gain a lot of speed so place your bucket far back. We got 10 meters
Catapult
Create 2 towers, each 3 cups high. Make an arm out of popsicle sticks and duct tape, and create a shorter arm perpendicular to the longer arm. Take the shorter arm and connect it to a straw and connect the straw to the cups so it can rotate freely. For the trigger, tie a piece of string to one end of the shorter arm and wrap it around the cups.
This model isn't too accurate, and your success depends on where and how hard you hold the base. I held it too hard at Nats and as a result we only hit 2/5 plastic golf balls. I finally figured it out after we launched the 3rd >.<
Bouncer
One word: yuck.