gneissisnice wrote:Also, I would recommend making a binder rather than using a field guide. Even if you tab it, guides aren't as easy for finding the information you want right away (they typically have the picture and the info in different sections, if I'm not mistaken). You can use a binder and a field guide together if the rules haven't changed, but in all honesty, the only use I ever got from my field guide was letting another team borrow it because they forgot theirs (and I'm pretty good at the event, got 3rd at Nationals when I was in 9th grade).
Oh, I see; this is the replacement for Fossils, so that makes perfect sense. I remember using my Fossils field guide at one competition, just to be absolutely certain and out of nervousness (then again, we did do pretty well at nationals, so...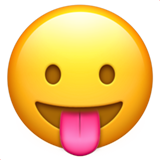 ). I'm guessing that many of the tips and tricks from Fossils carry over to R&M.