Heyy guyss.
So I'm making a tower for division C and I really need help right now...and it would be greattt if you could help me.
cuz literally NO ONE has ever done a building event at my school. (including myself. *sigh*)
two questions :
1. When you're making PAPER JIG for your glue... do you just draw lines or the whole thickness of each wood? I need help on how to make jig in general!!
2. When you're making X bracing....how do you glue two wood to form X? like, would you pave to put the other wood or just sort of bend the wood to glue them together?
_______________________________________So basically those questions are really important__________
and these are optional questions...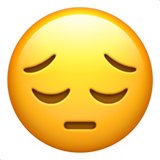 1. I'm using Titebond II ultimate wood glue -- is that too heavy?
2. I'm using only 1/8 balsa wood. Do you think it's worth getting 1/16 for bracing?
But anyway, if experienced people could help me with first two questions,
IT WOULD BE SOOO MUCHHHH APPRECIATED.
Thanks everyonee