Phenylethylamine wrote:.

The one event that we did have a problem with- not in scoring, but in setup- was Mission. I understand that it might be difficult to orchestrate 30-minute setup times for all the teams on the day of competition, but it's not reasonable, with such a volatile event, to expect teams to set up the night before and then give them only five minutes the next day. As far as I can tell, the rules don't account for this. Splitting the time like this adds unnecessary stress, as well as presenting actual logistical problems- electrical wiring can't be left to run all night, and so on. We would almost certainly have done better than 23rd without the fractured setup time; in the chaos of the five-minute final setup, an alligator clip was left undone, and some of our electrically powered steps didn't run.
However, technically this was the same for all teams, so there's not really any grounds for appeal.
Congrats on your win, it was well deserved (: I had a problem with misson too.. If we were just informed of the set up issue, it would have gone a lot smoother. Another problem with misson, was that it was extremely crowded. Just as we finished setting up, another team knocked into our misson accidentally and it went off
We tried to take out all the batteries..but we werent fast enough.. the whole thing except for the last couple steps went off perfectly without any touches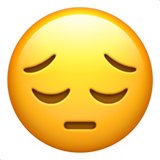 Our misson was pretty much ruined in the process..the other team told the judges and we were given a little extra time to re-set up. We couldnt repair 5 of the steps.. which meant 5 touches and 16th place