2020 Las Vegas Invitational!
Hello everyone! Now that nationals is over, I would like to announce, on behalf of Ed W. Clark Science Olympiad, that we will be hosting a Division C invitational here in Las Vegas, Nevada on January 4th, 2020. Las Vegas around this time will be booming with activity, as CES, the world's largest technology convention, as well as other New Year's festivities will be happening. We assure you that this invitational will be fun for students and adults alike.Also, rumor has it our national champion Troy High School will make an appearance. Please fill out this form below if your team would be interested in attending our invitational (Division C only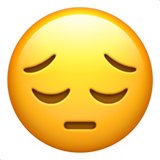 ) ! More information will be released throughout the summer and into the upcoming competition season.
Link to form:
https://forms.gle/bHCQSxhdM68b8LXW6
For any questions or concerns, please contact us at
clarkscioly@gmail.com
Also, follow us on Twitter and Instagram @clarkscioly for more updates.