Hi everyone!
Hope you all are doing well in this crazy pandemic - especially on AP/IB exams! Those of us who have already graduated from high school can't even imagine what doing those at this time would be like, so hats off to all of you in your endeavors and how you all are just killin' it!
We, the staff, would love to celebrate your achievements with a game night over Zoom after all exams have been completed! There will definitely be Jackbox Games (spanning all six party packs) and skribbl.io, but we will definitely be open to many other forms of online party games as well! Anyone is invited!
Party Date and Time: May 29th, 2020, starting at 9 p.m. EST (6 p.m. PST)
and there will be no definitive end time - everyone who attends is free to play games for as long as they want!
Where:
Use the chat function in the navigation bar above to join the Scioly.org IRC channel around the specified time, and the link to the Zoom call will be posted there at that time (You will not need an account to get into IRC! The only account you may need is one for Zoom, if you don't have one already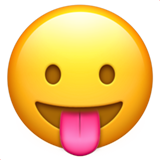 ).
We understand that most of these games have player limits, but we plan to make sure everyone can rotate in and out regularly as players or as audience members and ensure maximum audience participation!
We hope to see you in a few weeks to destress after an exhausting end to this school year, and best of luck to everyone in what they have left to do! You guys got this!
Sincerely,
The Scioly.org Staff