This weekend, Scioly.org is hosting a
Codebusters solo practice test
for those who want to practice Codebusters over the summer! (And there may be prizes!)
This event will run from
Saturday 12 PM (noon) ET / 9 AM PT to Monday 12 AM (midnight) ET / Sunday 9 PM PT
.
To start, fill out the form here:
https://forms.gle/aBHoEXrmEqCzyCND8
. Afterwards, you will be provided a link to the test and a separate form for submitting your answers. You will have a total of
1 hour
to finish the test and fill out your answers; time starts when you submit the first form. (Remember to allot time for entering your answers into the form.)
Again, this is a
solo
Codebusters test. Use of external tools is disallowed. Show work, and in the answer submission form, you will be able to upload files as proof of work. For answers, spaces do not matter.
We did say there may be prizes, so try your best! Good luck, have fun!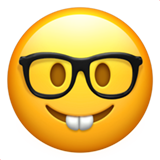 If you have any questions about this event, message bernard on the Forums. If you have any questions about the test and forms, message sciolyperson1.