Okay, so . . . Does EVERYBODY else have the time and the materials to practice the qualitative analysis? I don't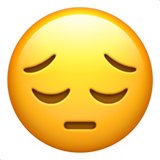 , so does anyone know if you can trust other peoples' reports on what the substances act like?
Also, for mass specs, WHAT IS WITH THEM?
All the videos I've seen assume you know serious chemistry, which I don't. As soon as I start thinking I get it, it gets more confusing. Are we expected to find the structure of an unknown compound using nothing other than that bunch of vertical lines? How will knowing the formula help us in our analysis of the crime scene?