User:Dxu46
dxu46 was a member of the 2018 Ladue Middle School Science Olympiad team. He has been a part of Ladue Science Olympiad since 2016, when he was on the school's B team. He currently attends Ladue Horton Watkins High School.
dxu46's Accomplishments

| | |
| --- | --- |
| Number of years competing | 4 |
| Total medals/ribbons | 21 |
| Invitational medals/ribbons | Hopefully more than 0 |
| Regional medals/ribbons | 13 |
| State medals/ribbons | 7 |
| National medals/ribbons | 1 |
| | |
| --- | --- |
| | dxu46 has been exalted 2 times. |
Results
2015-16
Experimental Design: "What's chromatography?"
Mission Possible: "Was the molasses supposed to leak out of the plastic capsule and ruin everything?"
Road Scholar: Two medals in one event, that's what I call business!
2016-17
Experimental Design"
Regionals: Losing points on the easiest sections whee!
States: Almost getting tiered but still winning tiebreaker for first LMAO
Nationals: And to think that 7 AM was early AHAHAHAHA

Meteorology: I studied for weeks just to answer one question of the test.

Road Scholar
Regionals: When you can literally lose half of your points and still win :thinking:
States: Not getting a perfect score because a certain idiot misread the entire map drawing section...
Nationals: "QUICK! PUT DOWN 6 FT/1000 FT ON A SLOPE GRADIENT PROBLEM... OH WAIT"

Rocks and Minerals
Regionals: Finishing the test 30 minutes early and going to homeroom to eat pizza!
States: TFW a Pembroke coach gives you a lecture on hourglass Selenite (which you have never heard of before) at the hotel and it's on the next day's test...
Nationals: Touching a piece of quartz bigger than your binder :0
2017-18
Experimental Design
Regionals: Were we supposed to get the rubric?
States: Gotta love the most stereotypical topic ever!

Road Scholar
Regionals: Scared because of satellite images...never mind.
States: A horrible feeling of apprehension because it was the last event to be announced

Rocks and Minerals
Regionals: Same test as last year, with the same exact spelling error and the same exact top 5!
States: Coming out of an event knowing you've won is the best feeling ever.
2018-19

* I had about a week's worth of time to prepare for this competition, as I was originally planning to do Division B

Experimental Design
UChicago: "Let's use some flimsy sandpaper as our ramp, with a washer that doesn't even roll straight!"
Regionals: TFW your partners argue about the topic for a solid 15 minutes

Fossils
UChicago: "I think this is a Cryptolithus, so the lagerstatten it came from was DEFINITELY not Beecher's Trilobite Bed!"
Regionals: Guessing the formula for hip height from feet dimensions correctly but then measuring the dimensions of the feet incorrectly be like ashsdagfj

Geologic Mapping
UChicago: You'd think a person who was good at an event about reading maps wouldn't take a wrong turn in the snow and arrive 20 minutes late...
Regionals: Coming into the event with a t h i c c binder full of internet printouts whee

Write It Do It
UChicago: "WE DIDN'T GET DEAD LAST!!!"
Regionals: WIDI? More like I die...in WIDI
2019-20
Key
| Color | Event Placings |
| --- | --- |
| = | 1st |
| = | 2nd |
| = | 3rd |
| = | 4th to 6th |
| = | Did Not Participate (DNP) |
| = | Other Placings |
Event Affinity
I have done (or at least attempted) a lot of events. Here is a complete listing.
Now, whether I liked them or not was another situation. This is a list of my top 5 favorite events. You might notice that most of them are Earth/Space Science related:
Ongoing Wiki Projects
(to remind me)
Road Scholar Satellite Maps section
Missouri State Tournaments (whoops forgot about this haha - will do after finals)
Eventually making more entries in Past Event Rotations maybe dating back to mid-2000s?
Upload MO 2019 scoresheets when they're publicly released
Besides SciOly
Dxu46 also competes in Speech and Debate for his school. Currently, he is a Lincoln-Douglas debater and participates in Original Oratory and Dramatic Interpretation. He won a plastic starfruit for Congressional Debate for 2nd place in one tournament, and then he decided he was too pro for Congress. Dxu46 enjoys being a part of Quizbowl. Although he does it mostly for fun, he has still experienced limited success, with his knowledge of Greek and Roman mythology from Percy Jackson and his large musical knowledge. Dxu46 enjoys listening to and playing classical music very much. He has been playing the violin for a while, and participates in selective orchestras. Dxu46 is discovering his newfound affinity towards opera with scenes such as the Queen of the Night's aria from Mozart's The Magic Flute. He tried singing its staccato, and from then on, his appreciation for opera singers rose drastically. His playlists on Spotify are comprised of mostly classical music, and although it is unpopular, he enjoys it very much.
Top Tens
It's a boring Sunday afternoon, so Dxu46 has nothing. He decides to list some of his top tens for various things.

West Side Story Songs
America
Mambo!
Tonight (Quintet)
A Boy Like That/I Have A Love
One Hand, One Heart
I Feel Pretty
Something's Coming
Jet Song
Cool
Maria

Violin Concerti/Concertos (anyone know which?)
Saint-Saens Violin Concerto No. 3 in B Minor
Tchaikovsky Violin Concerto in D Major
Sibelius Violin Concerto in D Minor
Mendelssohn Violin Concerto in E Minor
Bruch Violin Concerto No. 1 in G Minor
Mozart Violin Concerto No. 5 in A Major
Mozart Violin Concerto No. 3 in G Major
Dvorak Violin Concerto in A Minor
Mozart Violin Concerto No. 4 in D Major
Wienawski Violin Concerto No. 2 in D Minor

More to come...
Mini-Sandbox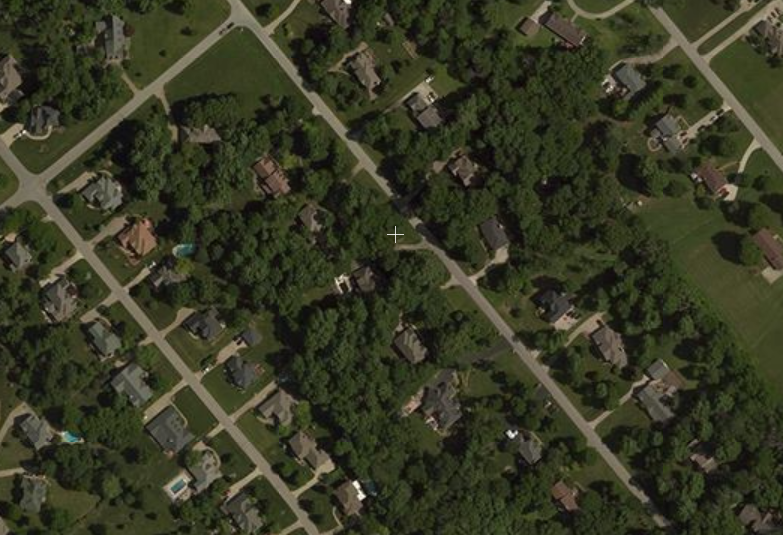 | | |
| --- | --- |
| Picture | XD |
| Classification | People |
| Chemical Composition | Sulfur, Carbon, Nitrogen, Oxygen, Hydrogen, Phosphorus |
| Hardness | Over 9000 |
| Luster | Opaque |
| Cleavage | N/A |
| Fracture | N/A |
| Density | thicc |
| Mineral Habit | N/A |
| Environment of Formation | Reproduction |
| Economic Importance | Hey, slavery is bad! |
| | |
| --- | --- |
| Picture | Privacy duh |
| Classification | Rock |
| Composition | A bunch of organs |
| Environment of Formation | Earth |
| Texture | um. |
| Economic Importance | Didn't cross the border with $10,000 |
| Average Density | Sinks in water. Go figure. |
windu34!